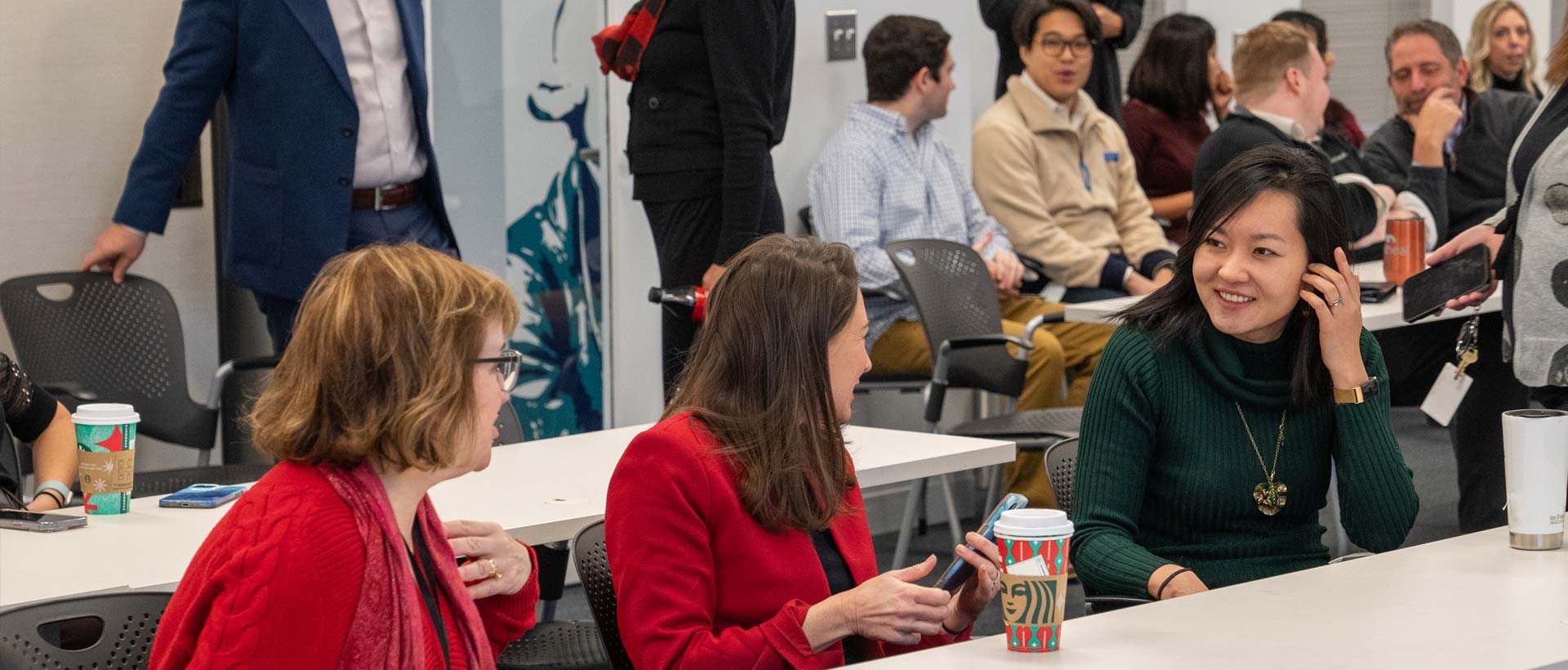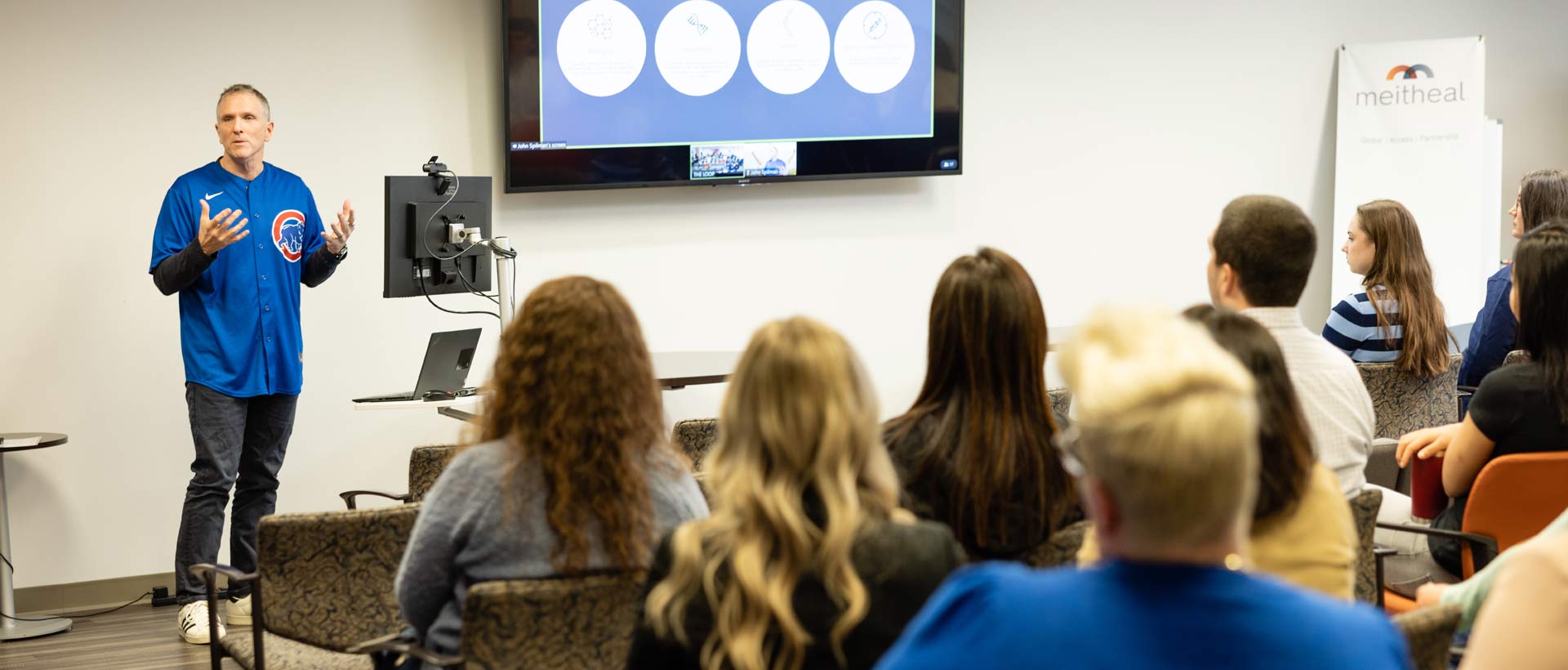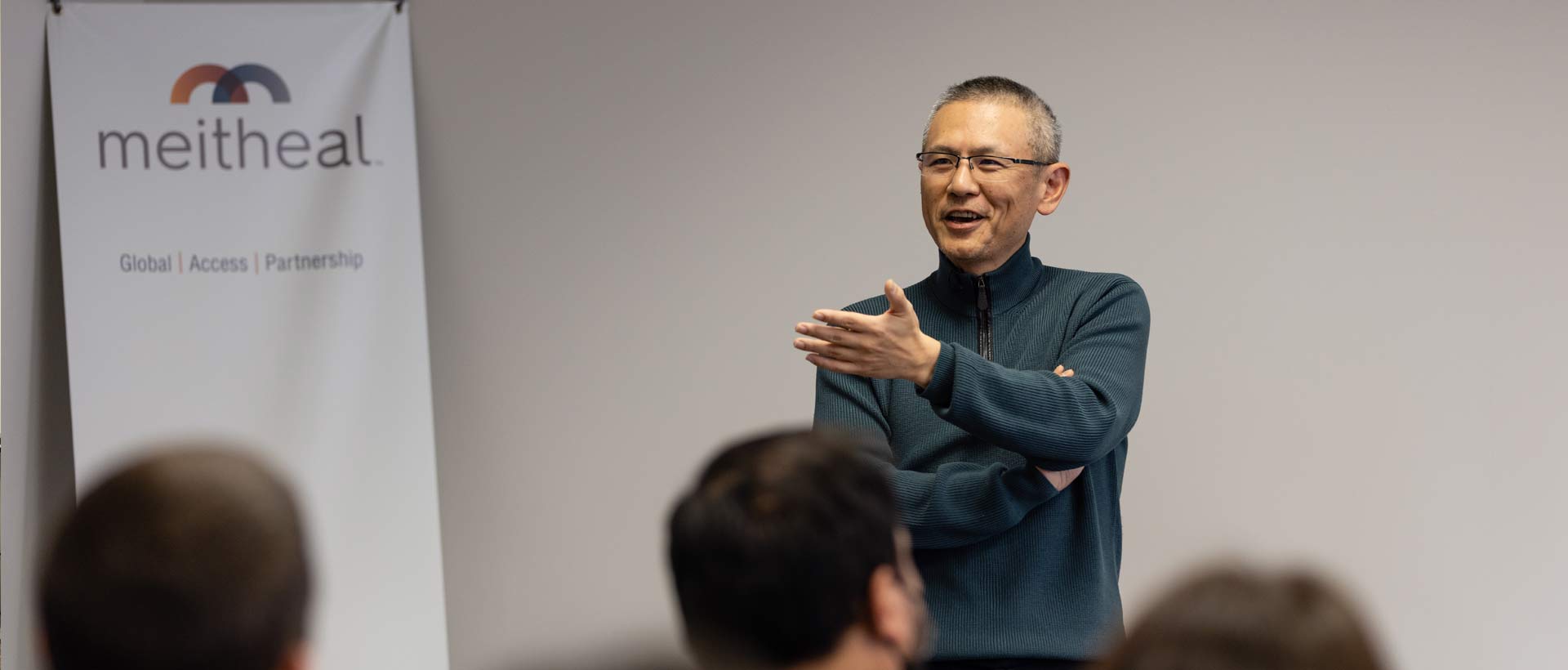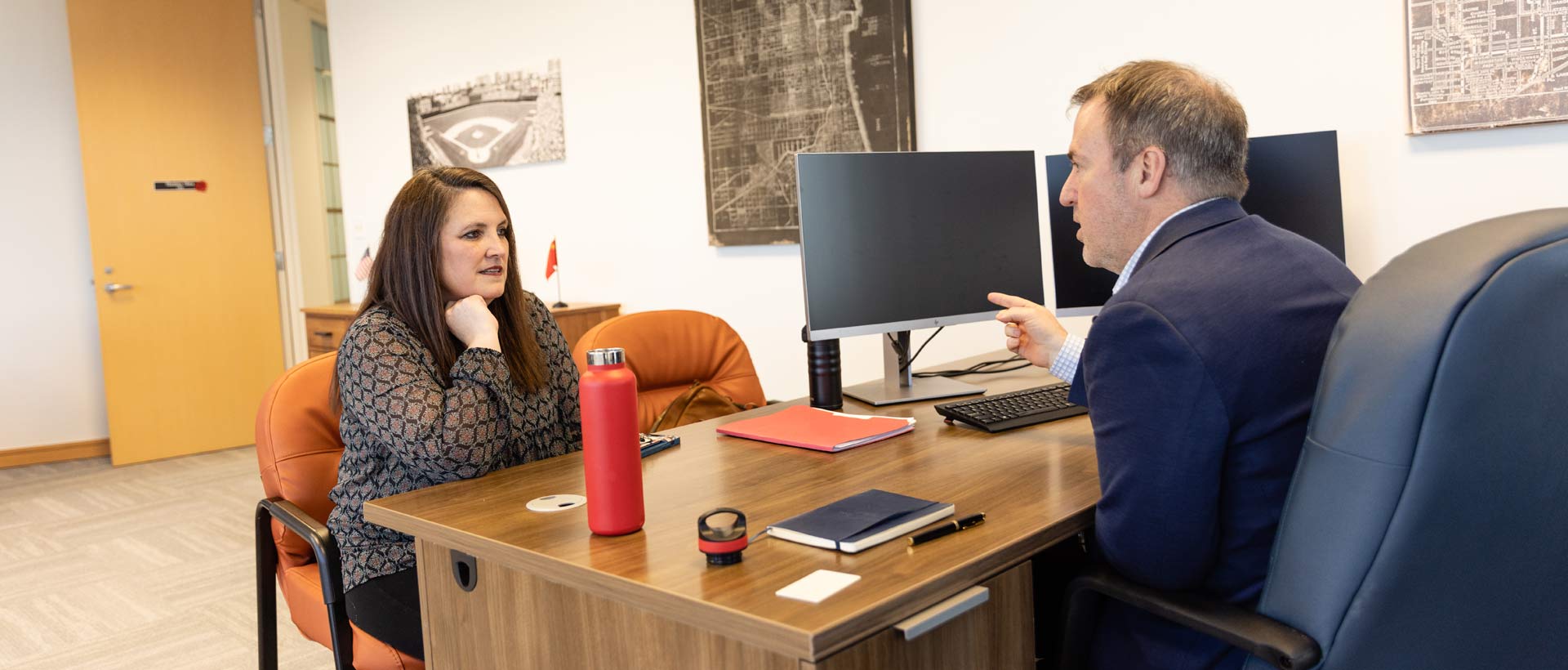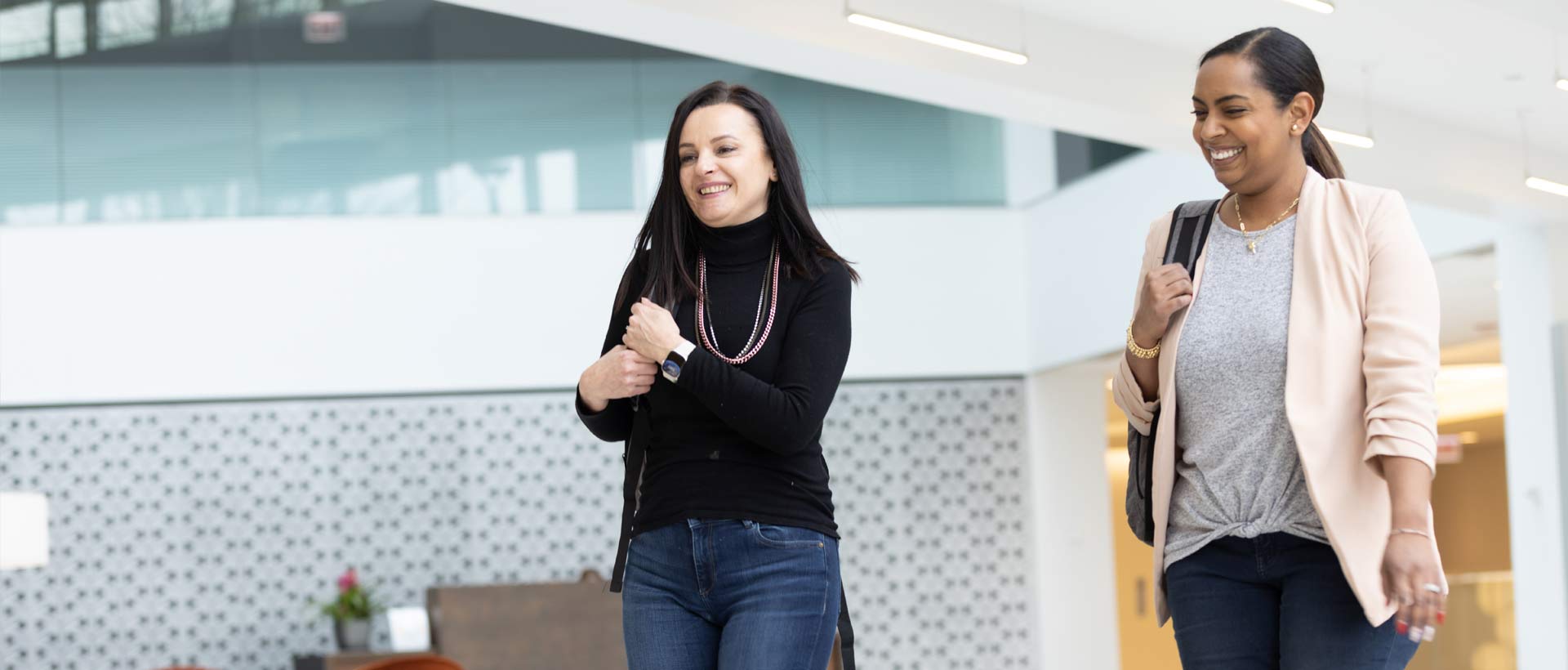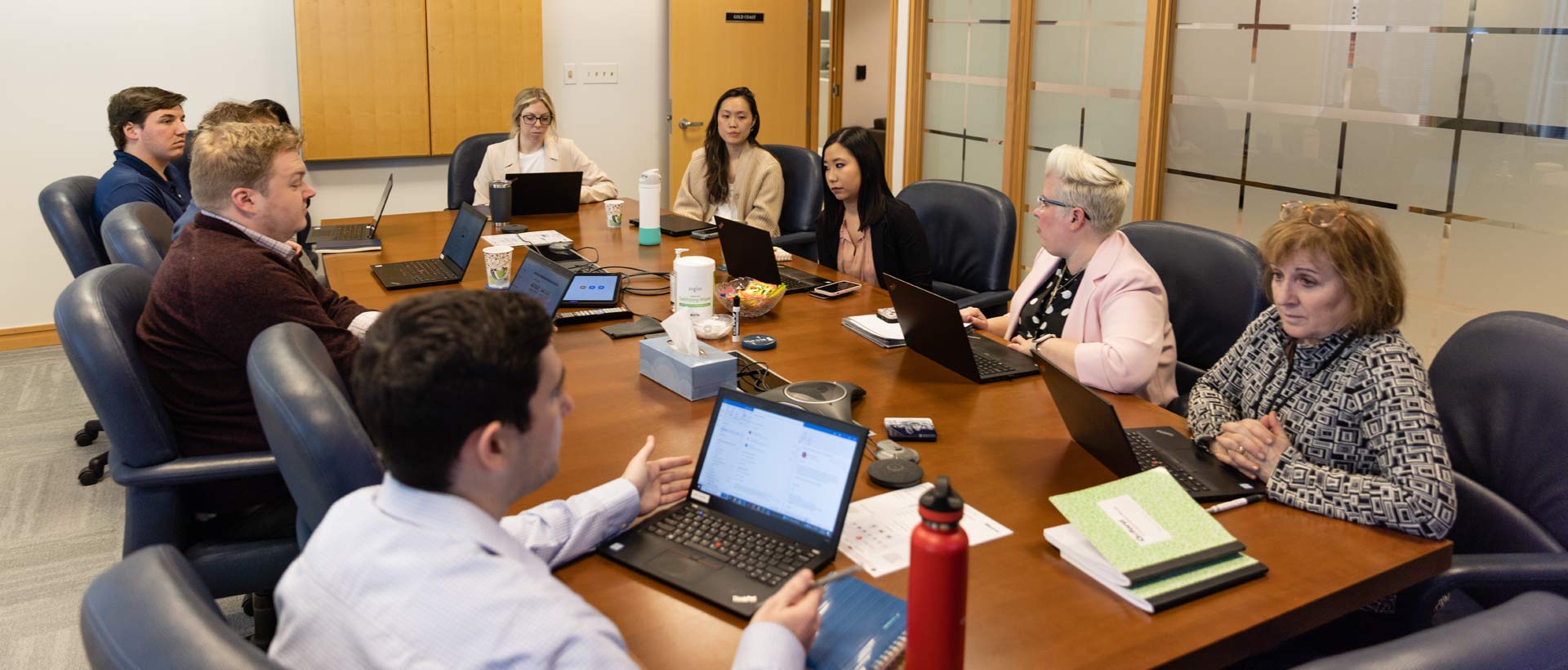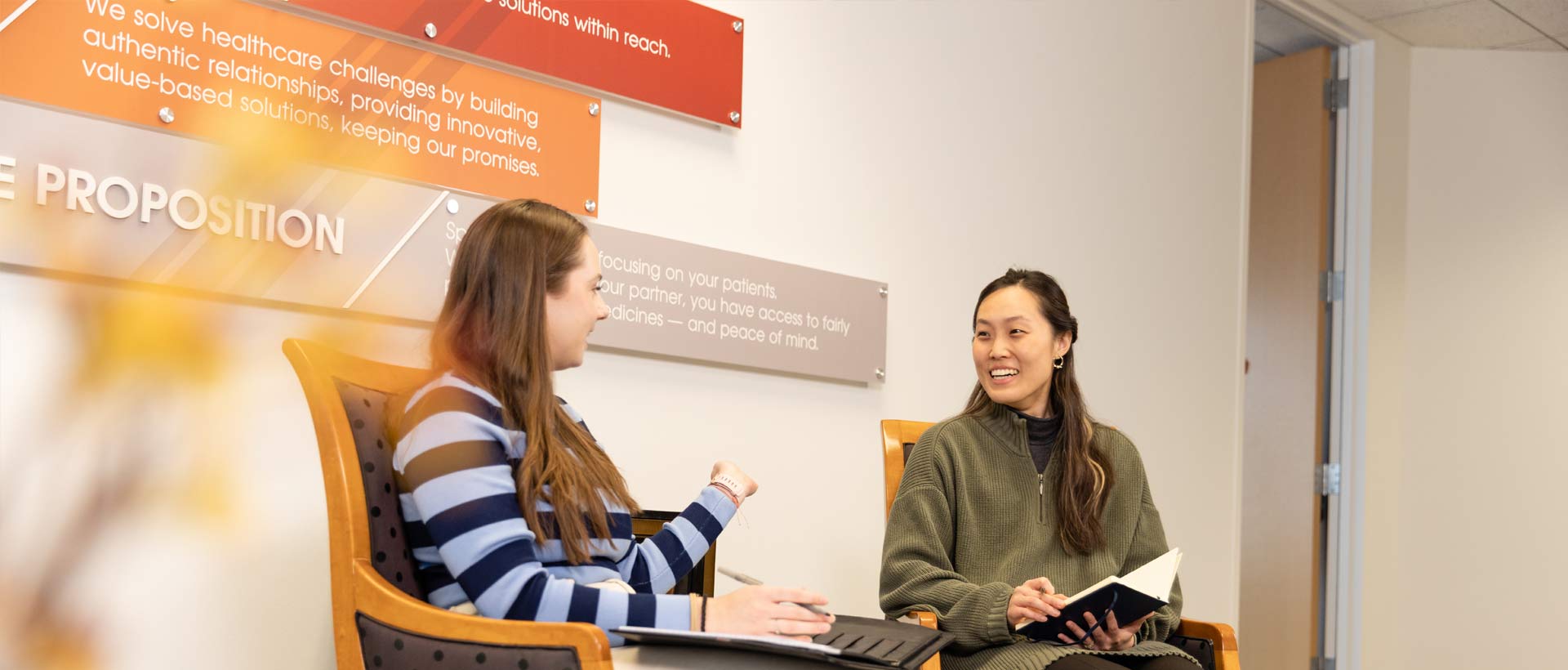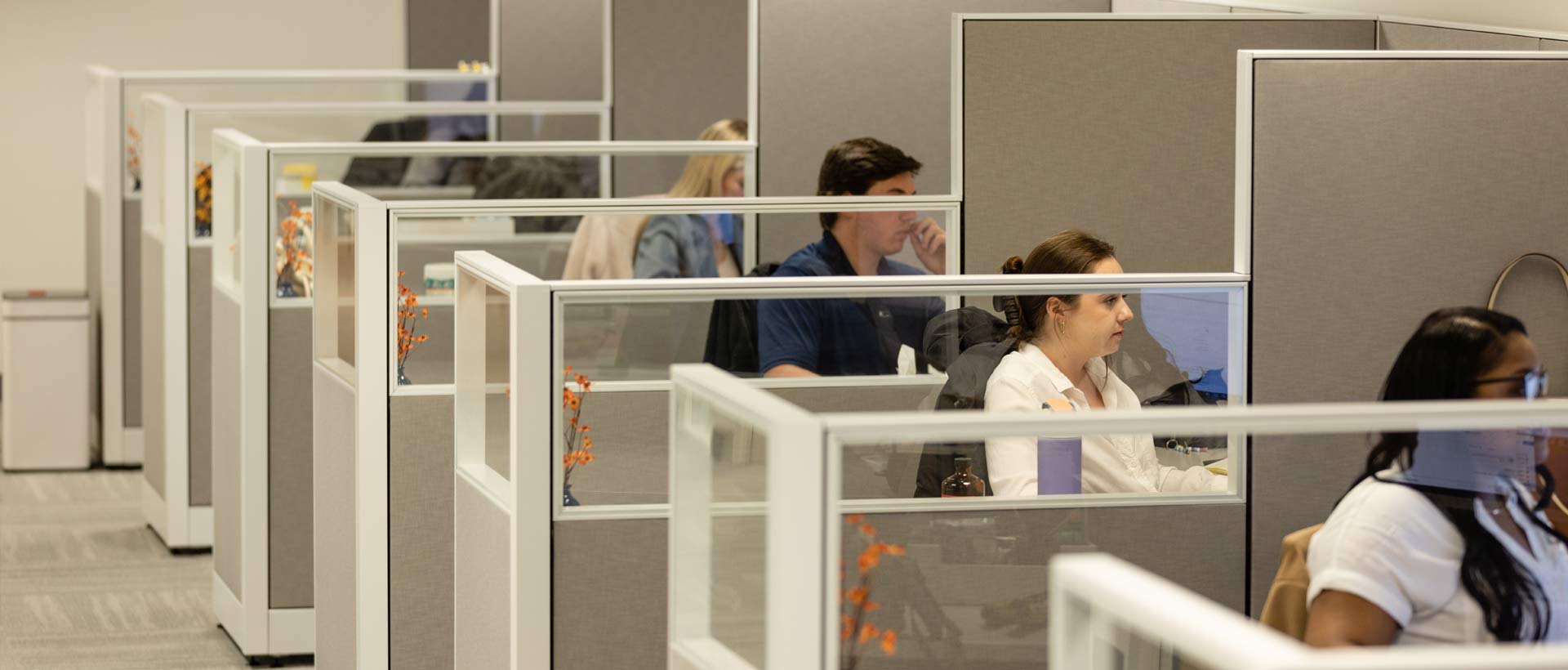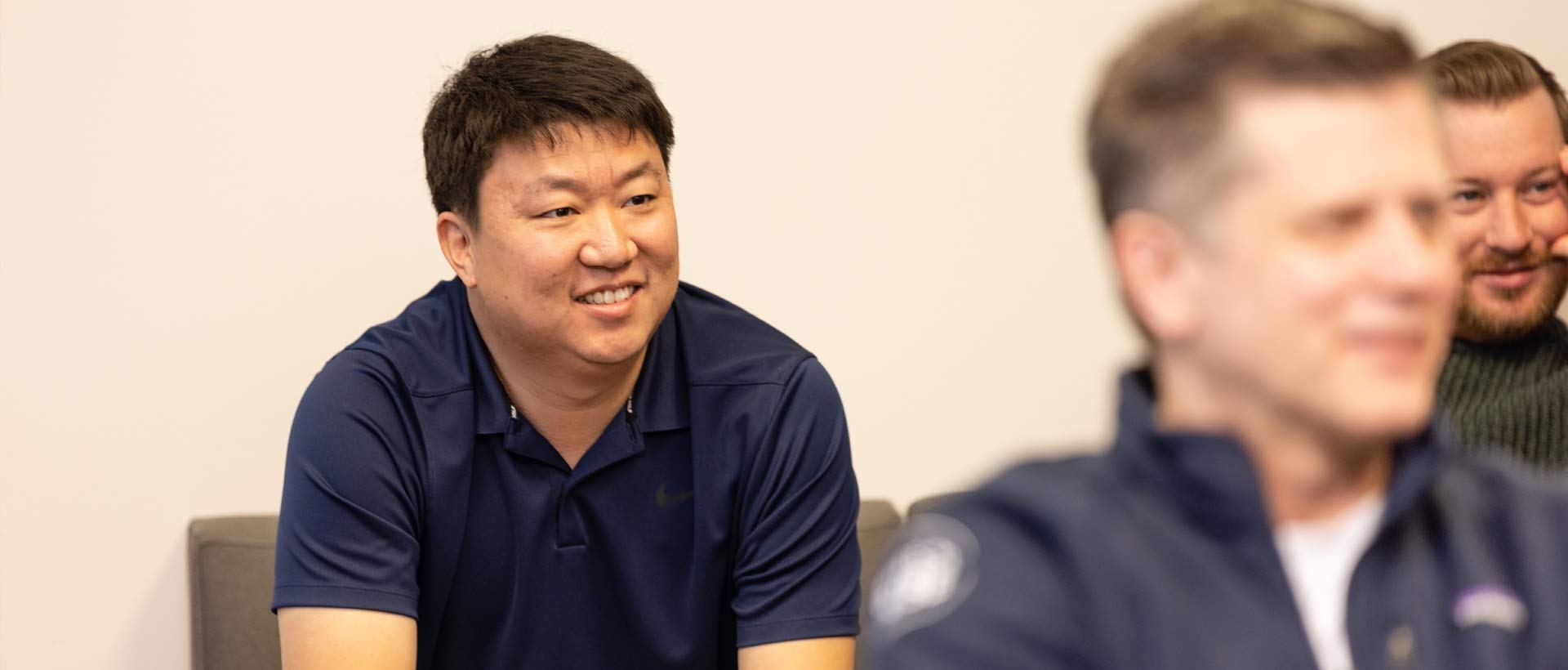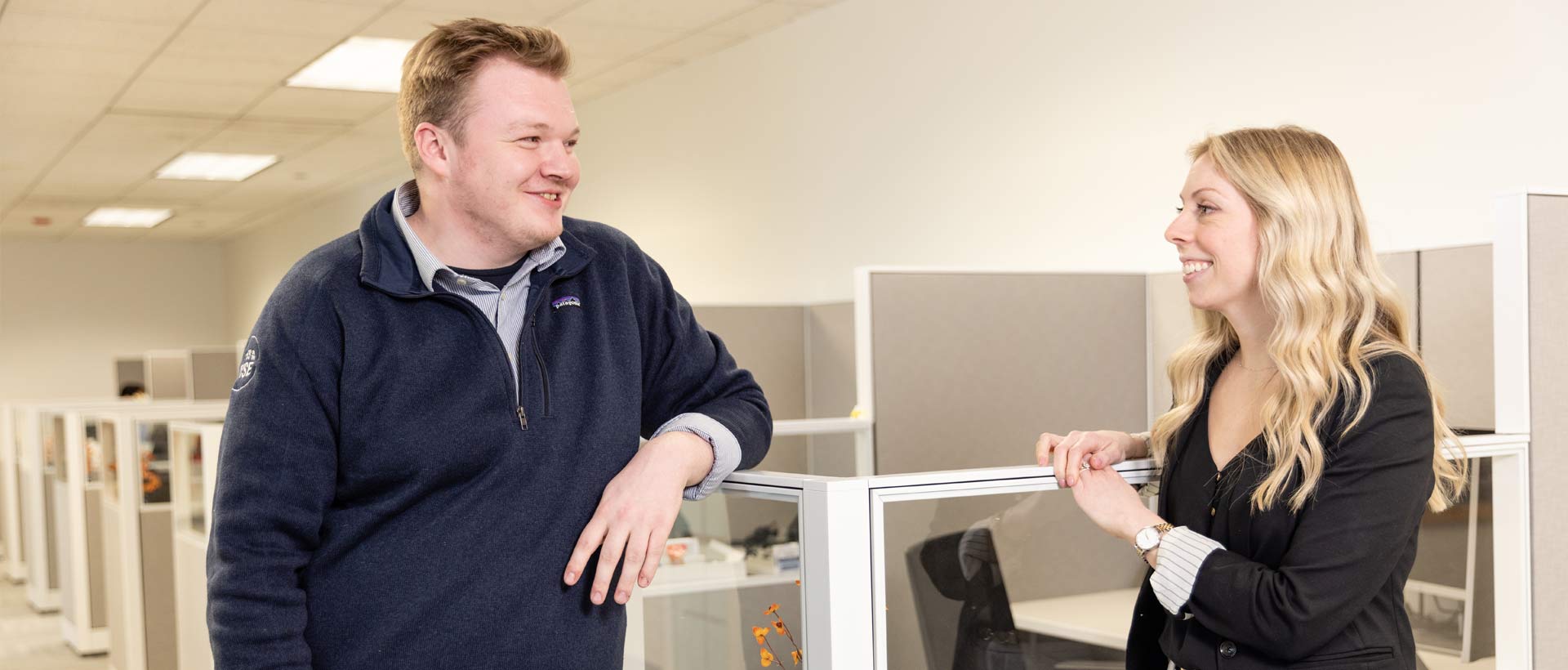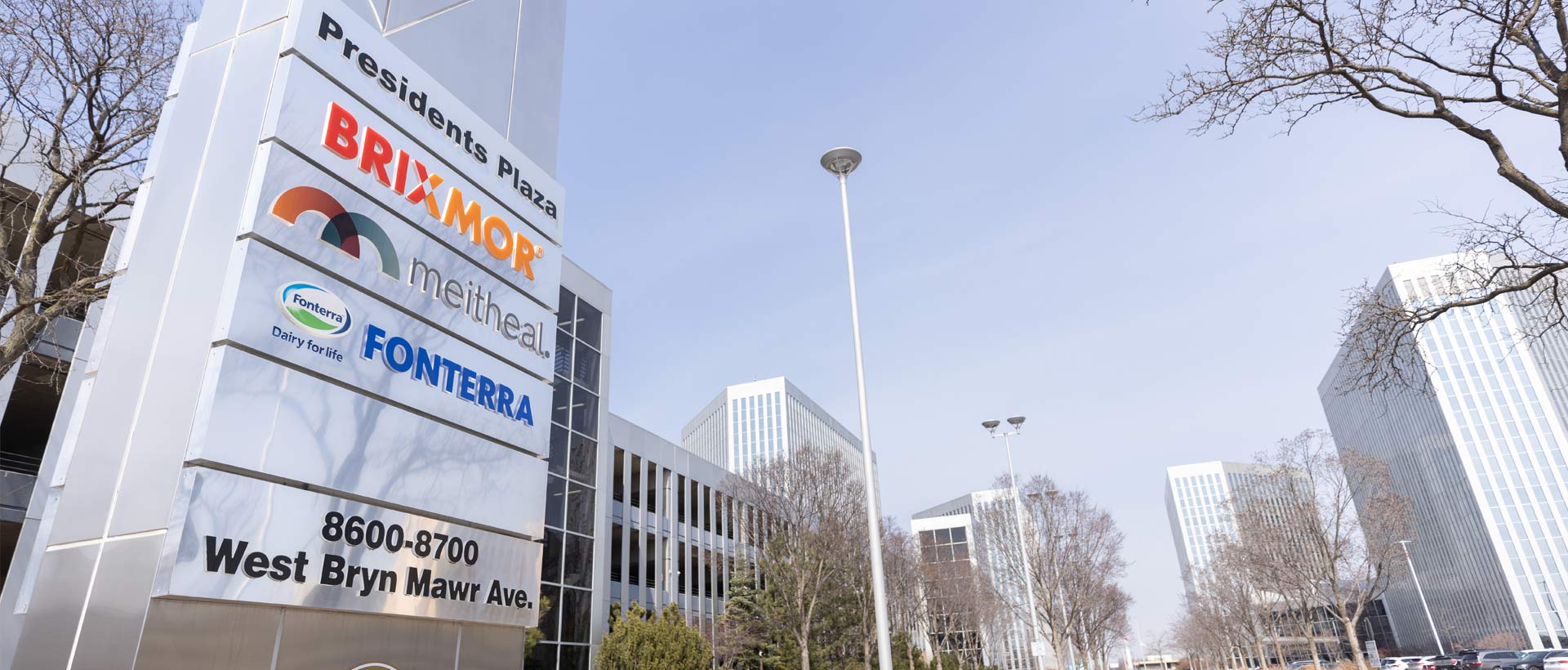 Our Culture
Fairness, respect and inclusion sit at the core of our name. Our people are our greatest asset, so we are continually investing in our people, process improvement and technology to deliver the very best to our customers. As an organization, we are committed to inclusion, we own our limitations, and we value new and different ideas.
Eight Signs of a Strong Company Culture
Employment
longevity
Although our company is still in its early stages of employment, we are proud of our staff longevity and considerably low employee turnover. We are well below industry-standard turnover rates and significantly below national averages.
Alignment of
actions and words
Meitheal has been recognized by personnel and customers alike for having the utmost transparency. We are also held accountable at all levels of the organization to follow through on promises. We encourage and hold open, honest conversations to ensure alignment with and toward objectives.
Diversity of
people and ideas
With our transparent Leadership Team and our supportive company culture, we promote inclusion, equal treatment and pay, a safe environment, and equal access to opportunities. Our applicants are considered without regard to race, color, religion, sex, national origin, age, sexual orientation, gender identity, gender expression, veteran status, or disability. We involve diverse cross-functional teams in the interview process and follow standardized procedures for hiring, promotions, and performance management.
Shared
achievements
Within Meitheal we are aligned across all levels for both our annual goals and our long-term vision. Our success is determined by the organization's focus and ability to accomplish our objectives. When Meitheal wins, the entire team shares in those achievements. We are proud of our internal recognition program in which employees and managers can recognize and nominate fellow teammates for prizes and company-wide recognition at ALL employee events.
Accessible
leadership
Guiding by example, our Leadership Team embodies the Meitheal 4 C's: Committed, Curious, Collaborative, and Courageous. This sentiment is shared throughout the organization. Employees know the Leadership Team has an open-door policy and seeks proactive ways to connect with employees for their input and feedback.
Comfortable and
inspiring workplace
Located right off Interstate 90 on Chicago's far Northwest Side, our offices are easily accessible from the city's metropolitan areas. We offer an open-concept work environment with a variety of collaboration spaces and seating options including sit-to-stand desk options. We work from a flexible schedule and provide home-office equipment and a monthly home-office stipend to ensure our employees have the resources they need to excel in their careers.
Continuous
professional
development
At the start of each year, all employees develop professional and personal development goals. This allows each team member to enhance a specific competency or focus area that aligns with their goals. We provide various continuing-education opportunities and encourage employees to pursue them.
Market and
financial growth
Meitheal continues to invest in developing and expanding each therapeutic category within our generics portfolio, which is targeted to reach 71 products on the market by 2025. Our market share has surpassed 15% for over 50% of our launched products, and we now hold the leading or second-place market share on 10 molecules. Our ability to expand beyond generics will occur through the pipeline under our specialty biopharma business, including biologics, biosimilars, and a greater focus on fertility.
Diversity & Inclusion
Meitheal is passionate about inspiring and maintaining diversity and inclusion in the workplace. Companies that embrace people for their talents and character regardless of age, gender identity, race, sexual orientation, physical or mental ability, ethnicity, and perspective are simply better places of business.
More important, creating an environment where everyone from any background can do their best work isn't just the right thing to do: It is the smart thing to do.
Equal Opportunity
Meitheal provides equal opportunity employment to all employees and applicants for employment.
We further prohibit discrimination and harassment of any type at work without regard to race, color, religion, age, sex, national origin, disability status, genetics, protected veteran status, sexual orientation, gender identity or expression, or any other characteristic protected by federal, state or local laws.
Our equal opportunity employment policy applies to all terms and conditions of employment, including recruiting, hiring, placement, promotion, termination, layoff, recall, transfer, leaves of absence, compensation and training.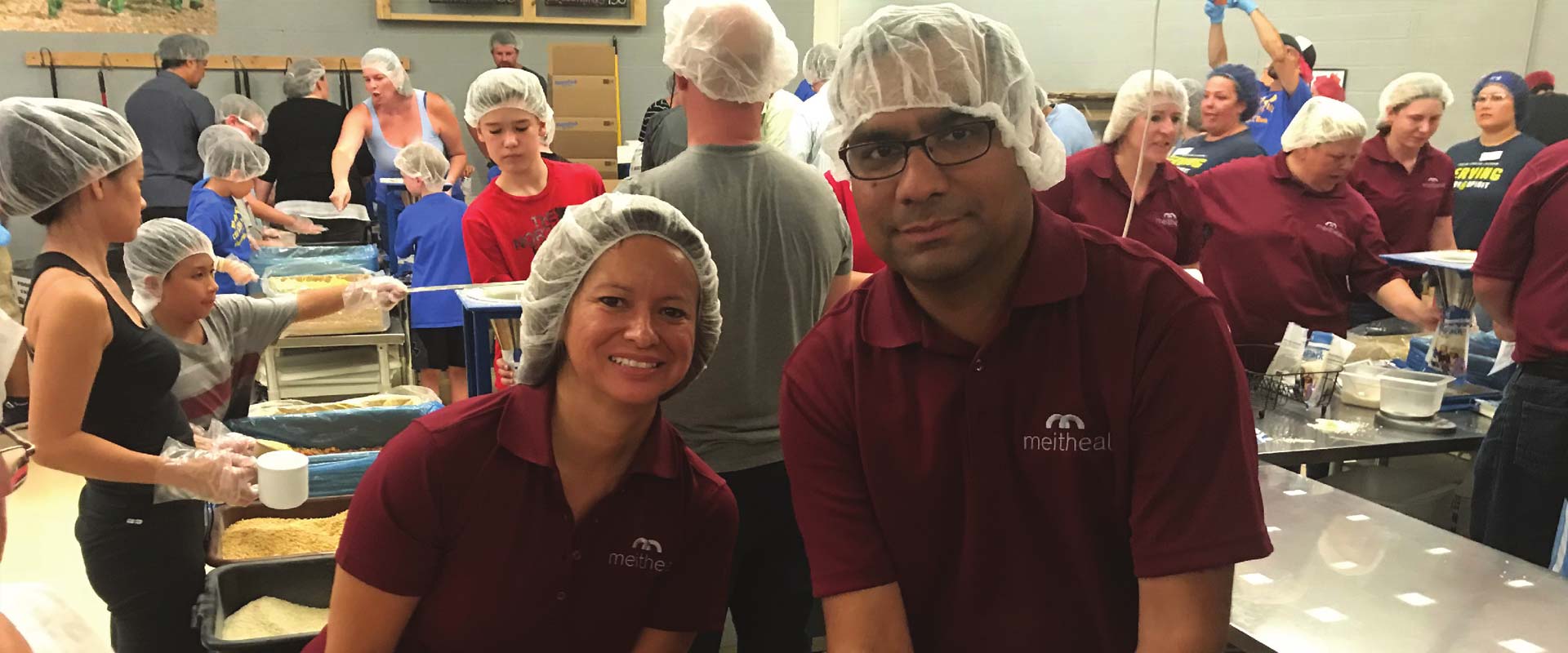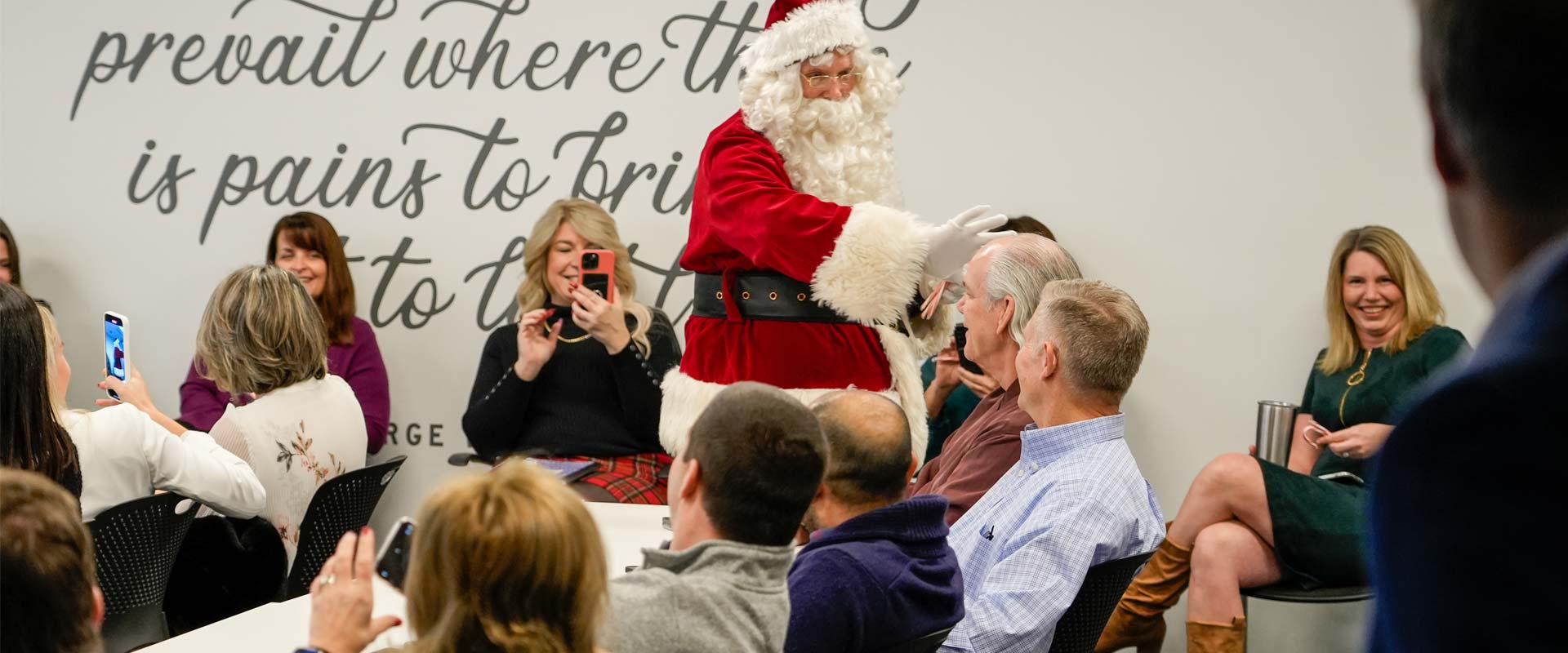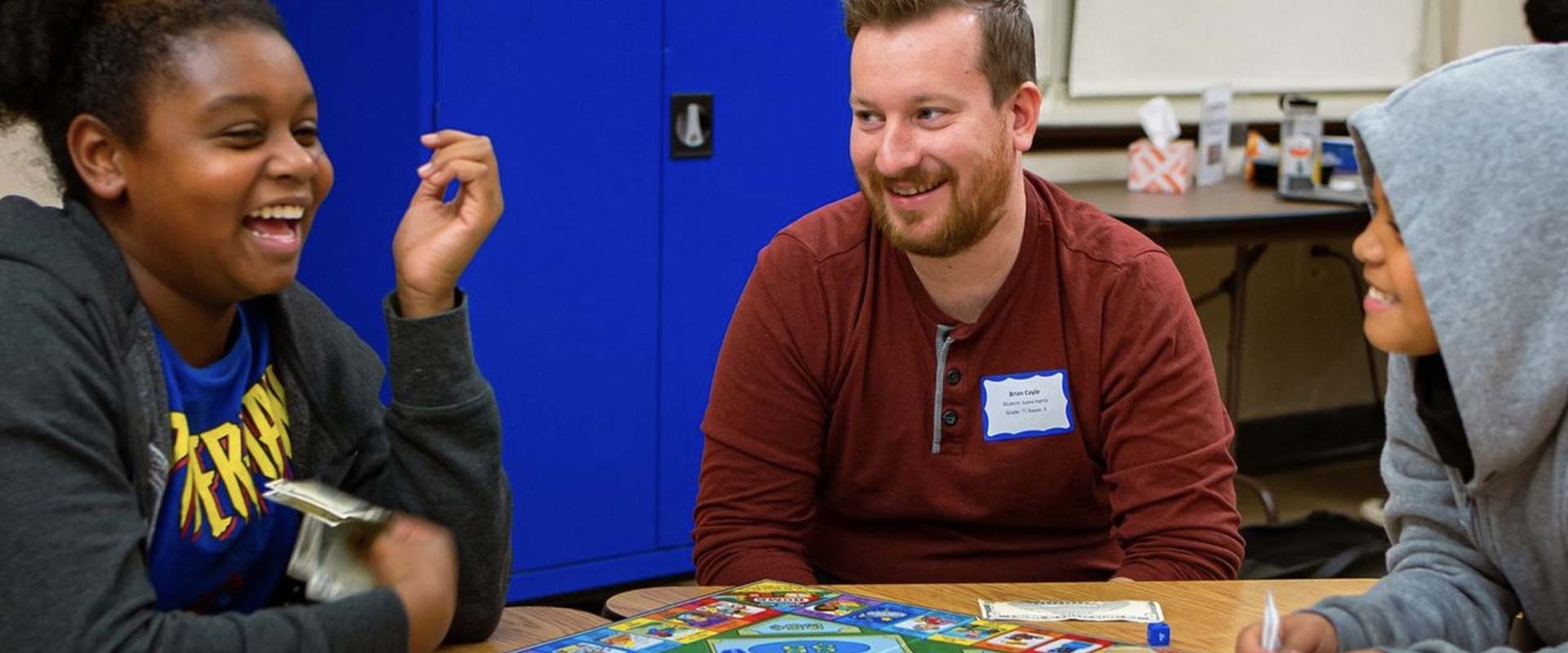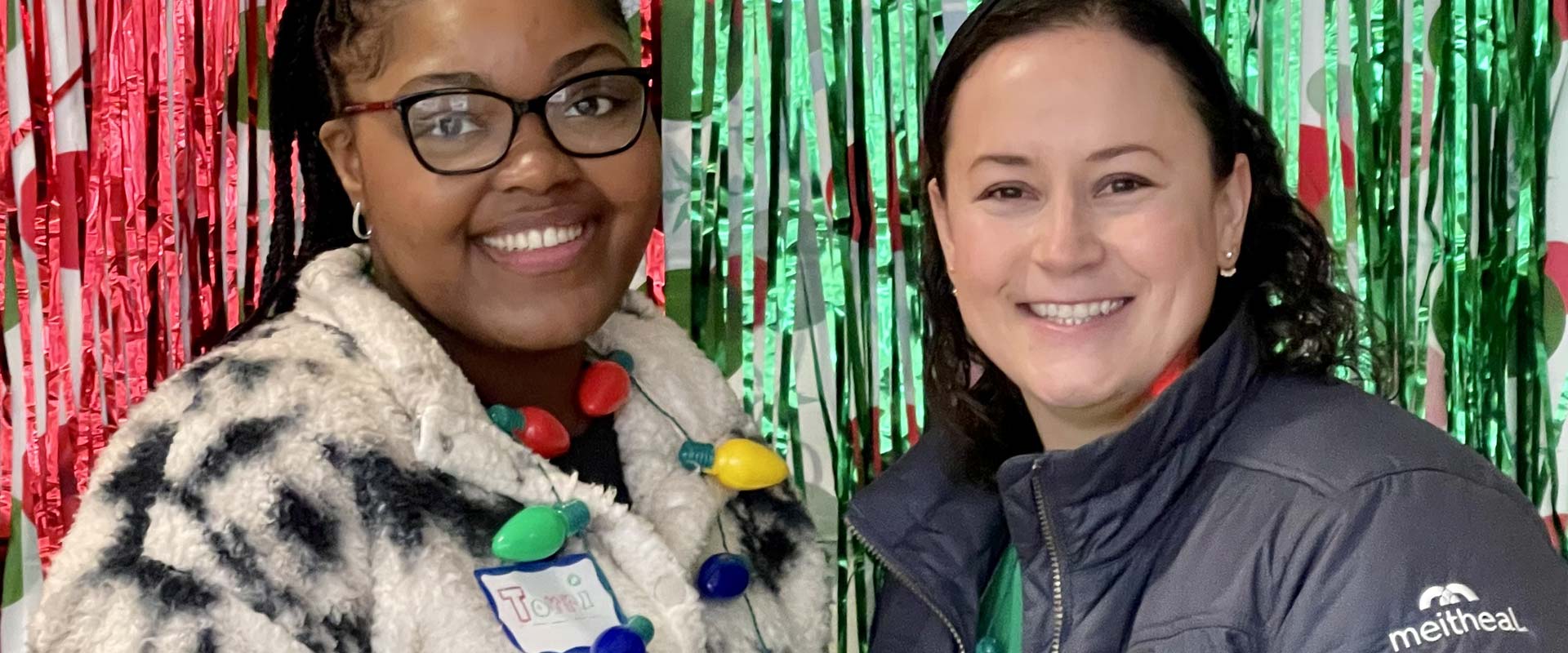 Community Meitheal
What do today's employees really look for in a company, and what are the best ways a business gives back? At Meitheal, those are questions we think about often – and strive to answer in the most meaningful ways.
We understand that today's dedicated professionals in generics, specialty biopharma and women's fertility desire qualities such as a good match of skills and position; opportunities to further learn and develop; an inspiring, progressive environment; and a culture of inclusion and diversity.
They also truly want to be a part of something greater – something that gives back and sustains. Meitheal shows its commitment to the community through various employee volunteer opportunities, fundraising, and partnerships with local non-profits.
Just a few of our specific community efforts include:
Tutors and board members of Tutoring Chicago, which tutors children of the city and Chicago Public Schools
Donors and volunteers for the Greater Chicago Food Bank and the Lakeview Pantry
Salvation Army Christmas Giving Tree, providing Christmas presents for children in foster care
Feed My Starving Children, packing and shipping meals for developing countries
Rosemont Operation North Pole, providing a Christmas experience for terminally ill children who are health-compromised and their families
Active partnerships with the Direct Relief Agency, donating our drug products throughout the year during times of crisis or need
Our Benefits
We strive to offer a robust benefits program that meets the needs of each of our team members.
Just a few of the many benefits we offer include:
Extensive Health
Offerings Including
Medical, Dental, Vision
Paid Time Off (PTO)
Company Paid
Holidays
Onsite Gym
Membership
401K Retirement
Savings Plan
Annual
Performance-Bonus
Opportunity
Short- and Long-Term Disability
Paid Parental
Leave
Employee Wellness
Resources
Flexible Work
Arrangements
Competitive
Wages
Life and AD&D
Insurance
Careers
We love to empower the careers of those who are committed, curious, collaborative, and courageous.
At Meitheal, we are united by our mission to provide easy access to fairly priced products. Meaningful work creates a meaningful career. With this, we provide the opportunity to not only improve the quality of life for patients, but for you to grow professionally as well. We embrace the diversity of our employee culture and the contributions that come from this.
By providing insightful guidance and fostering an environment of empowerment and collaboration, we celebrate our successes together. Our award-winning culture and exceptional team give us much to be proud of.
We are growing rapidly, so check back often!

Fraudulent Recruiting Activities Disclaimer
Meitheal is aware of individuals attempting to perpetrate scams by falsely representing themselves as Meitheal recruiters.
Learn more
Summary
ABOUT MEITHEAL PHARMACEUTICALS
Founded in 2017 and based in Chicago, Meitheal Pharmaceuticals is focused on the development and commercialization of generic injectables and, as of 2022, has expanded its focus to include fertility, biologics, and biosimilars. Meitheal currently markets 50 US Food and Drug Administration (FDA)-approved products across numerous therapeutic areas including anti-infectives, oncolytics, intensive care, and fertility. As of the end of April 2023, Meitheal, directly or through its partners, has over 20 products in the research and development phase, 21 products planned for launch in 2023, and an additional 20 products under review by the FDA. Meitheal's mission is to provide easy access to fairly priced products through robust manufacturing, consistent supply, and rapid response to our customers' needs. Ranked among the top 100 Crain's Best Places to Work in Chicago, Meitheal emulates the traditional Irish guiding principle we are named for — Meitheal (Mee·hall): working together toward a common goal, for the greater good.
SUMMARY The VP of Commercial Operations position manages contracting and business analytic activities of the Meitheal organization. This role will facilitate the development of contract strategies that align with business strategies for launch and in-line products. The VP of Commercial Operations will work closely with Marketing, National Accounts, and the Finance Department to ensure all contract strategies and offerings have financial justification based on ROI and sound business judgment and also assist in assessing the performance of existing contract strategies & offerings.
Essential Duties and Responsibilities
Creates and manages contracting function including bid processes, contract negotiations, contract templates, and pricing analytics.
Responsible for leading and managing Meitheal's operational budget and forecasting development process.
Provides business analytics support to the Meitheal organization, including gathering and compiling competitive intelligence and data regarding market dynamics.
Ensures implementation of contract strategies and contracting platforms.
Leads the coordination of operational activities such as rebates, chargebacks, government reporting, contract writing and process approvals.
Evaluates changing marketplace and proactively makes recommendations on pricing strategies.
Serving as a resource in assessing price for potential licensing and acquisition opportunities.
Manages Meitheal's annual long-range planning process.
Evaluate product profitability and drive cross-functional collaboration to negotiate improved COGS to maximize organizational profitability.
Establishes and manages collaborative relationships with Marketing, Legal, Operations, Regulatory Affairs, Finance, Quality, and Human Resources in the achievement of corporate goals.
Supervisory Responsibilities
This position manages all employees of the department and is responsible for the performance management and hiring of the employees within that department.
Education and/or Experience Required
Bachelor's Degree in a business-related discipline.
8 years of increasing responsibility and experience in generic pharmaceutical Sales and/or Contract Marketing management.
High level of business acumen, analysis and judgement.
Strategy development, project management, and problem-solving skills.
Solid understanding of pharmaceutical compliance requirements.
Exceptional negotiation skills.
Ability to build positive working relationships, both internally and externally.
AAP/EEO Statement
Equal Opportunity Employer Minorities/Women/Veterans/Disabled.
You might also be interested