Who We Are
Located in Chicago, Illinois, Meitheal Pharmaceuticals is an agile biopharmaceutical company dedicated to simplifying access to life-changing medicine, for good.
We provide access to fairly priced generic injectables and specialty biopharmaceuticals through robust manufacturing, consistent supply and attentive responses, so you can focus even more on other goals you aim to achieve.
That's what we do. How we do it is embodied in our name: Meitheal. It's a traditional Irish term for a community working together toward a common good.
This has been and will remain our guiding principle taken to heart. We strive each day to be a valued partner who works to understand your needs and provide reliable, sustainable solutions.
Company Fact Sheet
Guiding Principles
Our Purpose
Simplify access to life-changing medicine, for good.
Our Vision
Healthcare solutions within reach.
Our Mission
We solve healthcare challenges by building authentic relationships, providing innovative, value-based solutions, and keeping our promises.
Our Value Proposition
Spend more time focusing on your patients. With Meitheal as your partner, you have access to fairly priced, essential medicines—and peace of mind.
Capabilities
Meitheal has a global network of FDA-approved manufacturing and R&D partners in Europe, India and China. With FDA-compliant facilities that incorporate state-of-the-art manufacturing and inventory management, Meitheal is ready to become your reliable source for biopharmaceutical products.
Being a fully integrated biopharmaceutical company with strategic partnerships supports our growing portfolio. These partnerships allow Meitheal to have expertise across all aspects of the biopharmaceutical pathway to market: discovery, R&D, clinical, manufacturing and commercial.
Leveraging decades of experience and Meitheal's global expertise in regulatory practices, our Regulatory Affairs Department has a proven record of successfully taking new drugs to market. We are very proud of our regulatory team's numerous achievements in gaining first-pass ANDA approvals with the FDA.
Our Quality Policy
With many years of experience within the biopharmaceutical industry, our Quality organization is committed to compliance and transparency while providing high-quality products to our customers. Quality is dedicated to ensuring safe drug products and is embodied within Meitheal's Quality Policy.
m

management

Provide support and overall direction of the company as it relates to quality

e

employees

Quality is achieved through the involvement and commitment of every individual in the company

i

integrity

Quality of being honest and having strong moral principles

t

teamwork

Working together to achieve the highest quality standards

h

high quality

Assuring compliance with applicable quality regulations, codes and standards

e

expectations

Meeting and exceeding our customers' expectations

a

alignment

Partner with suppliers that are aligned to meeting common quality abjectives

l

lifecycle

Commitment to continual improvement of the effectiveness of the quality management system
Core Values:

What Is a Corporate Leader?

At Meitheal we pride ourselves on the "Meitheal 4 Cs" of inclusive leadership that define the traits of a good leader in generics, speciality biopharma and women's fertility:
Collaborative
Collaborative leaders encourage a culture where everyone can comfortably contribute skills and ideas, communicate risks and make decisions.
With intention, these leaders convene teams with diversity in both work and life experience. They also ensure that all voices can take part in discussions without fear of failure. In fact, they encourage a "fail fast, fail forward" mindset so that ideas can be conceived, tested and refined quickly from different points of view.
Committed
A leader must articulate an authentic commitment to diversity, challenge the status quo, hold others accountable, and make diversity and inclusion a personal priority in all they do and say.
As a group, we will discuss and co-design what commitment means to leaders at Meitheal at all levels as they guide themselves, their teams and the business.
Curious
Good leaders demonstrate an open mindset and a deep curiosity about others, listen without judgment and seek with empathy to understand those around them.
Curious leaders fully express thoughts and concerns—and allow others to do the same—as they work through complex issues. They accept that ambiguity is ever-present but remain decisive with available information in upholding operating principles.
Courageous
Courageous leadership requires self-awareness and humility, because talking about imperfections involves personal risk-taking.
This is, of course, antithetical to a traditional view of leadership. A courageous leader is not one who touts accomplishments, but rather recognizes that others' strengths can help to overcome their shortcomings. They are proactive, willing to own and admit mistakes in the moment before they can metastasize and cause real problems.
Finally, good corporate leaders are brave, challenging status quo "group think" and holding others accountable for non-inclusive behaviors.
Meitheal Leadership Team
Meitheal may be a relatively new company, but its leaders are not new to the industry.
Our Leadership Team has more than 150 years of collective pharma experience with a strong focus on quality and compliance expertise. After all, this business is about chemistry, including ours. With a customer focus, Meitheal has built on this experience and developed from the ground up.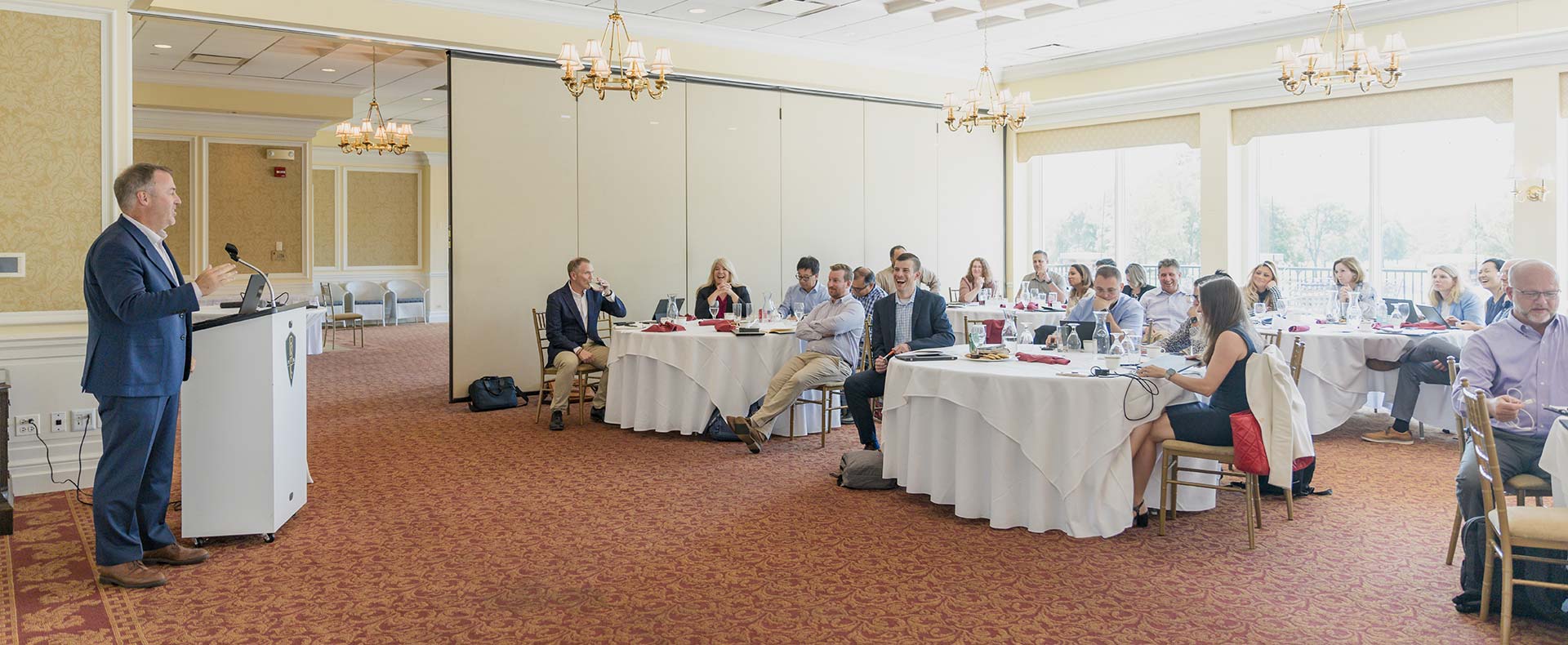 Our History
2017
Meitheal established
Organization starts to scale
2 product launches
2018
1st major GPO
FDA approval of Heparin
3 product launches
Establishes strategic customer relationship
2019
NKF invests $95M into Meitheal in equity transaction
FDA approval of Enoxaparin
Sales team established
10 products launched
2020
Partnered with Premier on Covid-19 research
11 product launches
Achieved ~$100M in sales and profitable
2021
Invested in mAb platform*
Expanded into retail segment
12 product launches
2022
Achieved $175M in sales
19 product launches
Launches first to market product
2023
Invested in advance mRNA candidate Phase I trials*
Establish specialty commercial team
32 product launches
*Investments made via Meitheal's parent company, Nanjing King Friend (NKF)
You might also be interested